Mr. Ilhan Karabağ has been in detention for two months now at The National Investigation Service (Sofia 1797, bul. G.M.Dimitrov 42, et. 4, 13) and attended several court sessions so far. In front of the court, a small group of protesters demanded a general stop of deportations to Turkey before the last court session. The trial was already several times postponed.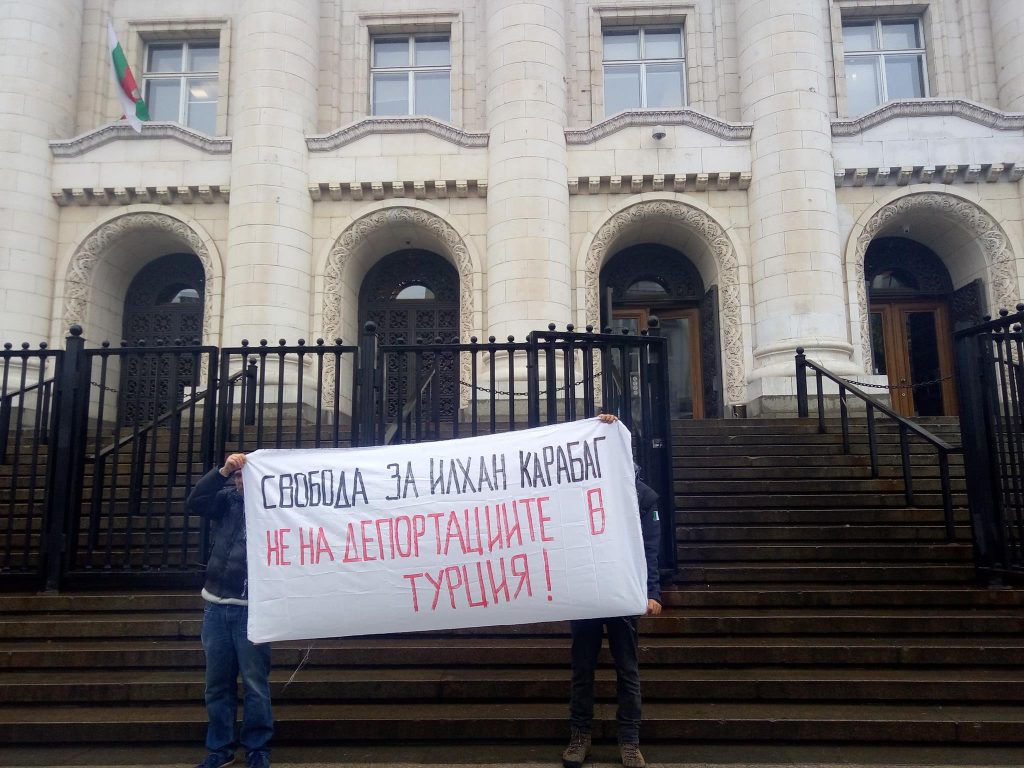 By the end of June 2019 the Sofia Administrative Court will decide to accept or reject Mr. Karabag's appeal for political asylum in Bulgaria. In the previous court session there was at least one presence of a Turkish diplomat. In the same days a decision of the Sofia Court of Appeal (SAC) is awaited which will decide on his deportation to Turkey. His eventual following expulsion would result in his immediate incarceration, as Mr. Karabağ has been sentenced in Turkey to 6 years and 3 months in jail.
Update: At the beginning of July 2019 Mr. Karabağ was deported to Turkey.